Advertisement

Glaring biometrics gap could close
When investigators in Afghanistan find fingerprints on defused improvised explosive devices, or soldiers gather fingerprints from villagers, they have no automated way to feed the prints into the database the U.S. set up in 2004 to keep potential terrorists out of the U.S.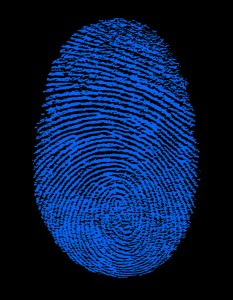 Immigration and intelligence officials rely on the US-VISIT database to vet the identities of visitors against terrorist watchlists.
The Department of Homeland Security wants to close the biometrics gap by setting up an automated link between US-VISIT and the military. The agency has made a pitch to the Pentagon to get it done.
"We're waiting to see how DoD wants to proceed," said Greg Ambrose, chief information officer for the Untied States Visitor and Immigrant Status Indicator Technology program.
Ambrose discussed the proposal in a Nov. 13 presentation to the IEEE homeland security conference in Waltham, Mass.
As it stands, fingerprints from the military must be manually fed into the US-VISIT system. "It's more of a sneaker-net sharing of data," Ambrose said.
"Certainly the opportunity exists there for us to use the data that DoD has captured on the battlefield, or perhaps latent fingerprints on IEDs, to provide another decision point for Department of Homeland Security individuals," he said.
The only network link between the battlefield and US-VISIT is an indirect one. US-VISIT has an automated interface with the FBI, and the FBI has an automated interface with the Defense Department, Ambrose said.
The goal is a "more automated interface so both groups can query in real time each other's systems," he said.
The proposal was made through the multi-agency board that coordinates US-VISIT.