Advertisement

Shifting intel cited in North Korea flip-flop
Once again, predictive intelligence has gotten it wrong, at least that's how I read the words of two top Pentagon officials.
Back when President Obama decided to stop deploying interceptor missiles in Alaska and California, "we didn't know that we would see today what we are now," said James Miller, undersecretary of defense for policy, in a briefing at the Pentagon today.
What Miller and other officials are seeing is a more billigerent-sounding North Korea that has conducted a third nuclear test and continues work on long-range missiles.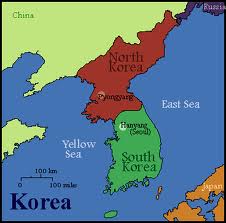 In response, the U.S. now intends to deploy 14 additional interceptors at sites in the U.S. by the end of 2017. The U.S. already has 30 interceptors in place. Contractors will need to prove they've solved a technical problem with a new version of the interceptors before the 14 are bought, officials said.
The intention to deploy more interceptors was mainly a response to North Korea, but Iran is also on the minds of U.S. officials, said Adm. James Winnefeld, the vice chairman of the Joint Chiefs of Staff.
Winnefeld portrayed the administration's reversal as an example of flexibility in the face of evolving intelligence.
"We have continually built this hedge, a set of tools from which we can select if the threat either goes faster or slower than we thought. And so the Korean threat went just a little bit faster than we might have expected," Winnefeld said.
So what is the assessment of North Korea's capabilities today? Winnefeld said there are "mixed accounts" about whether a long-range missile showed off in a Pyongyang parade last April was the real deal.
If the missile was real, it would be a danger, he said. "We believe the KN-08 probably does have the range to reach the United States. Our assessment of where it exists in its lifetime is something that will remain classified," Winnefeld said.
The U.S. doesn't seem to be in a huge rush, though. Miller said that about a billion dollars for the new CE-2 interceptors and other equipment will be included in the fiscal year 2014 budget that the administration has not yet sent to Congress.
More drama will be in store late this year when the Missile Defense Agency tests the fixes to the CE-2 interceptors. Winnefeld said a CE-2 will try to intercept a missile "hopefully this fall." The U.S. won't buy the interceptors until the Pentagon has "complete confidence" in them, Hagel said.